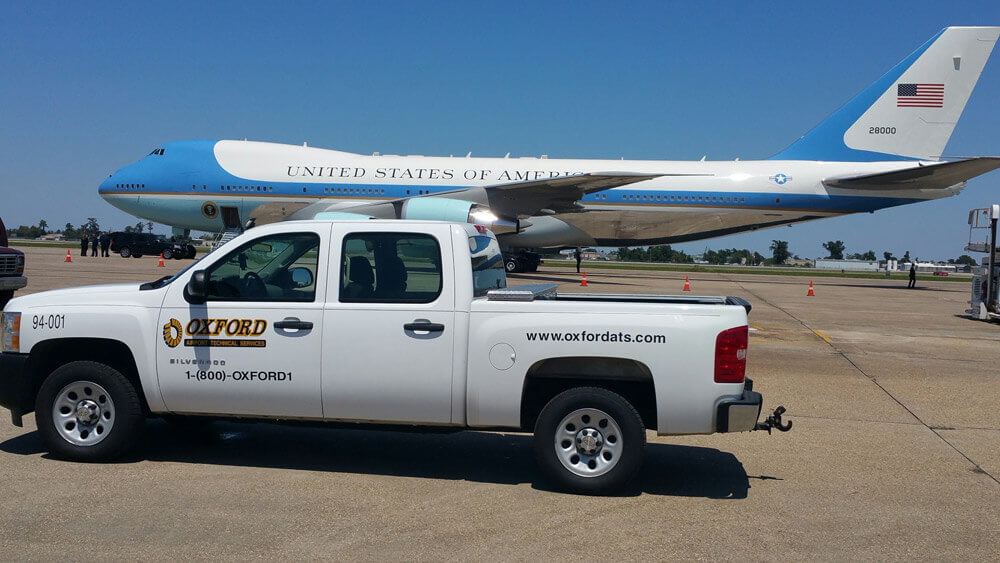 Oxford Airport Technical Services was founded In 1976. Our company President is Barry Lagerstedt. Our main objective is to assist airports and commercial airlines in meeting the specialized maintenance, operation, engineering, and troubleshooting needs of their Airport Ground Support Equipment. Currently, Oxford employs approximately 400 technical, managerial, and administrative professionals throughout the U.S., and provides airport equipment related services at over 50 airports nationwide.
Today Oxford handles combined contracts which process approximately 80,000 bags per day (29.2 million bags annually) and over 300 Passenger Boarding Bridges nationwide.
Oxford has a long history of building lasting relationships and business partnerships with airport authorities and airlines across the nation to ensure the safe and dependable operation of their ground support equipment. Through these relationships, Oxford has built a reputation of mutual respect based on reliability, innovation, quality, and safety.
Our high level of customer satisfaction is evidenced by the number of contract renewals we have received throughout our company's 43-year history including with major international airport authorities, consortiums, and carriers. Our airport customers have repeatedly chosen Oxford to provide their critical operation, repair, and maintenance services including inbound and outbound Baggage Handling Systems (BHS), Passenger Boarding Bridges (PBB), and all related ancillary equipment.
When it comes to our customers, our first priority is the punctual arrival and departure schedule of the airline. Secondly, and in conjunction with our top priority, is our ability to maintain the customer's operating system in an efficient and cost-effective manner. We value ourselves on our rapid response to all customer requests. Because of this, we train our selection of personnel not only on the highest technical skills, but also on inter-personal skills. As a part of our training, we instruct all of our employees to interact not only with management but with airlines and passengers as well. In addition, Oxford's training method is that of "cross utilization of manpower" to maximize employee knowledge and manpower ability.